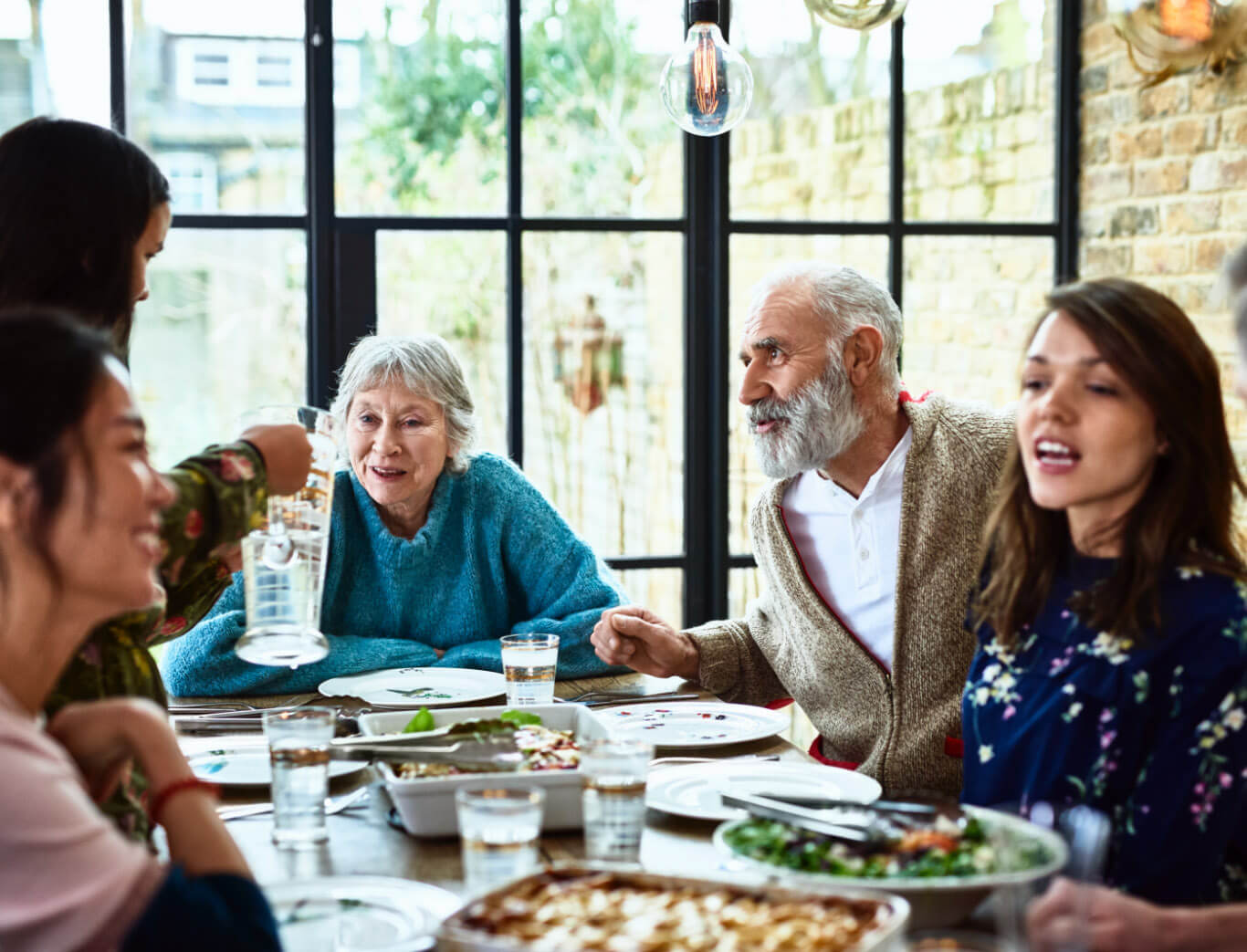 LEMS Community
A rare disease with robust support
Lambert-Eaton myasthenic syndrome (LEMS) affects approximately 3,000 people in the United States.
THAT'S 3,000 OUT OF ABOUT 300 MILLION.
That can make a rare disease feel even rarer and may make you feel alone.
But what happens when you bring all of those patients together in one place? And not just patients, but caregivers, counselors, and healthcare professionals. Suddenly, the room is filled with other people who are really interested in learning and sharing all that they know about LEMS.
That's why LEMS Aware was created—to provide a central gathering place where the LEMS community can share helpful information, lifestyle tips, and inspirational stories that may make living with LEMS a little easier.
On this page, you'll have the opportunity to join the LEMS Aware community on Facebook, connect with a LEMS mentor, and discover advocacy organizations that provide for those affected by LEMS and other neuromuscular disorders.
Join the LEMS Aware Community
Make a LEMS Connection
Connect with a mentor who knows what you're going through
Are you living with LEMS?
Ever wish you could talk one-on-one with another LEMS patient? You can! LEMS Connection is a telephone hotline that connects LEMS Aware community members with experienced patient mentors who are also living with LEMS.
Through LEMS Connection, you can:
Ask the questions that you can't ask anyone else
Learn insights that only another LEMS patient would know
Talk openly about your fears and frustrations
Connect with a mentor now by calling 1-833-492-8853 or visit LEMSconnection.com.
Patient Support Organizations
There are several organizations that provide support for people living with LEMS and other rare diseases. Check out there websites for more information that you can use.
Stay informed
More content is on the way for LEMS Aware, including video stories with real patients who are living and thriving with LEMS. Sign up to stay informed about new additions to the website as well as other resources that become available.